On December 11, 2017 Carlo Voli and Steve Way were arrested for climbing a construction crane on Puget Sound Energy's LNG plant construction site, which effectively rendered that crane inoperable for the day. One week later, Juan Delgado and Sara Long were arrested as several hundred people blocked the gates at Puget Sound Energy's LNG construction site, preventing workers from entering the site for most of the day.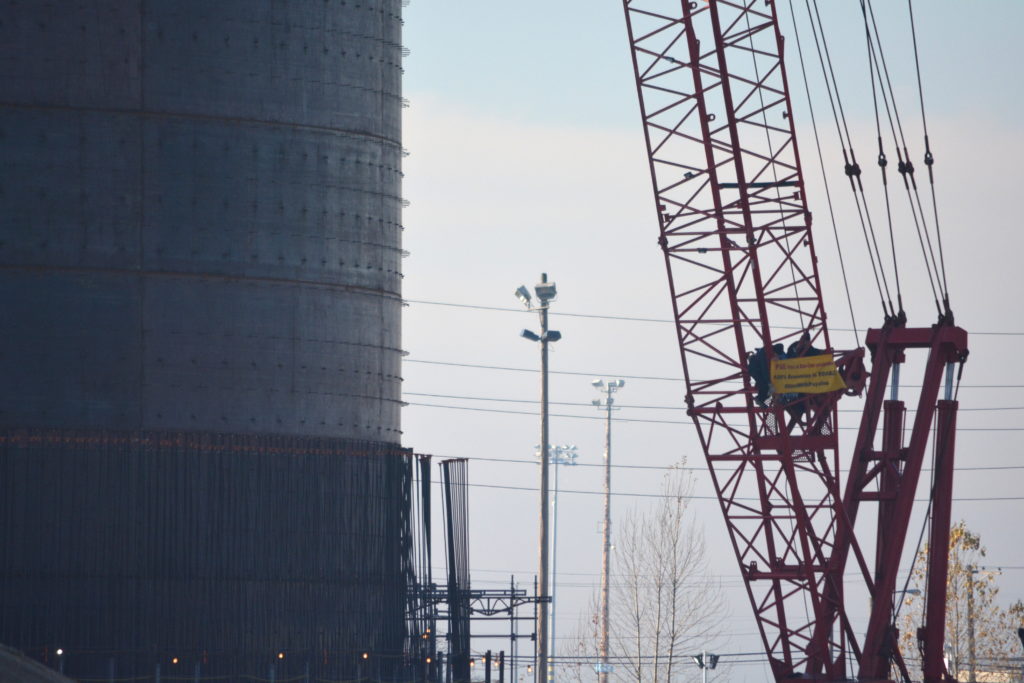 The four had simultaneous pre-trial hearings set for January 10, 2018. Approximately 15 supporters were in the courtroom on that day.
The way it looks now, Sarah and Steve may well proceed to trial, while Carlo and Juan may reach a settlement. Each of the four has priorities which govern their decision. The next court appearances for the four are tentatively scheduled for either February 6 or 7, with settlement conferences possibly taking place on February 20 or March 13. Watch the 350 Tacoma blog for definitive information as the dates approach. Steve, one of the four arrested, shared that it is very gratifying to have supporters in the courtroom.
Those of us who feel strongly about the issues involved do what we can to support each other and to "nudge the needle" in a positive direction. That might involve activism or it might mean educating ourselves and then someone else about what is going on in our community and in wider arenas. As we stick together and each do what we can, we make a difference.