On Saturday morning dozens of people gathered in a parking lot in Fife and marched four miles down Marine View Drive and across the Hylebos Bridge. Their signs read "Students Against LNG", "Shut it Down", and "No LNG in a Climate Emergency", among others.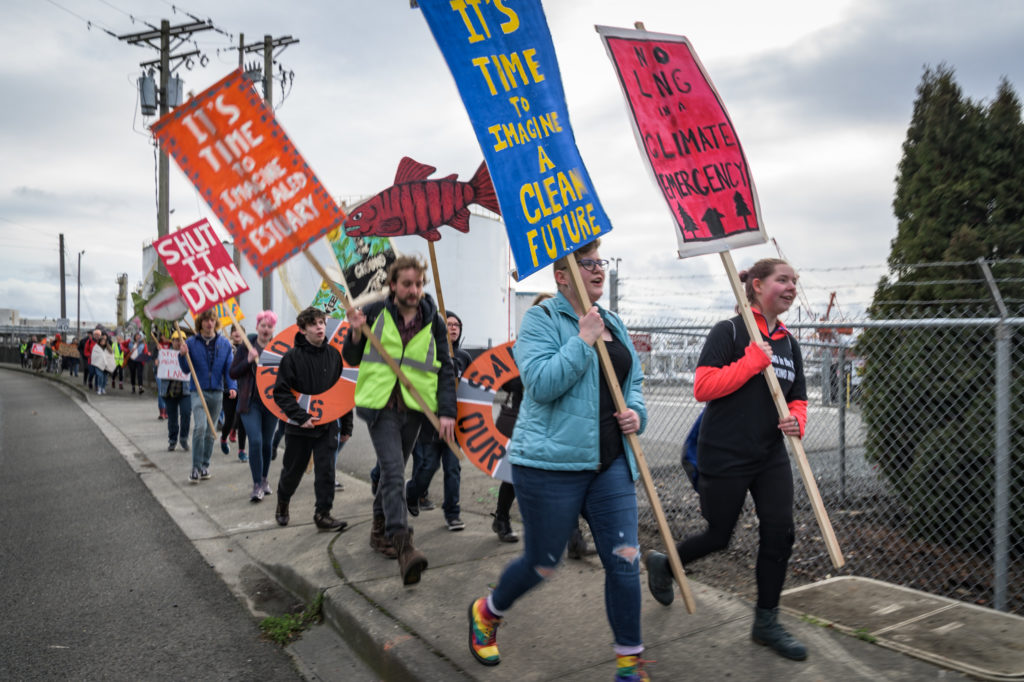 The 40 people assembled were there to support Adriel Brewster and Gemma Duggins, two sophomores from the Tacoma Science and Math Institute who had organized the march to fight for their future and advocate for the rights of the Puyallup Tribe. They were there to raise awareness about Puget Sound Energy's Liquefied Natural Gas (LNG) project and the existential threat that it, and fossil fuel projects everywhere, poses to their future.
"I'm here today because fossil fuels are destroying my future and the future of my peers," said march organizer Gemma Duggins.
"Stopping this is really important to me because I'm part of the generation that will have to deal with this. We're in a climate crisis and it's really important we stop it before it gets even worse than it is already," said fellow organizer Adriel Brewster.
The two SAMI students had planned this march as part of an environmental justice class but carrying out the march was not required – the two felt compelled to enact their plan once they had learned just how flawed the LNG project was, both from an environmental and Indigenous rights perspective.
"The Puyallup Tribe, and all native tribes, have historically been ignored and talked over in every situation and I think that's also not okay," said Duggins. "It is being built on their home and they did not consent to it."
The marchers were honored to start their journey with opening words and a song from Water Warrior Dakota Case of the Puyallup Tribe. Their event ended with another song from Greg Urquhart, a member of Indigenous group Protectors of the Salish Sea who continue their presence in Olympia to demand that Governor Inslee declare a Climate Emergency.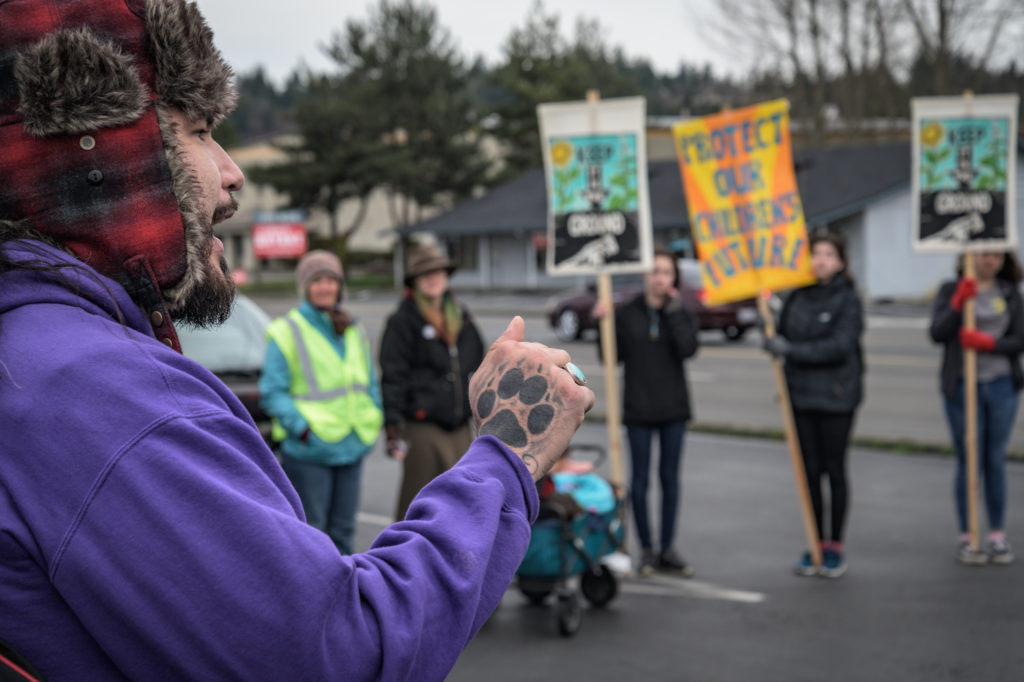 Puget Sound Energy's Liquefied Natural Gas (LNG) project is a facility being built without consent on Puyallup Tribal land. It processes, stores and distributes methane gas from fracking on Indigenous lands in Canada.