Washington Attorney General Bob Ferguson recently filed an amicus brief, joining the Puyallup Tribe and Earthjustice in calling the analysis of Puget Sound Energy's Liquefied Natural Gas facility unacceptable. The facility, which will process and store methane, is also referred to as "Tacoma LNG."
"The bottom-line greenhouse gas analysis erroneously informed decision-makers that the Project would result in slight improvement in greenhouse gas emissions, where an accurate analysis would have found something different."
Highlighting a major point of contention—the Puget Sound Clean Air Agency's decision to use outdated 2007 methane values instead of more current science—the brief explains that the final analysis "does not offer a defense of its figure based in science or factual accuracy, because there is no defense."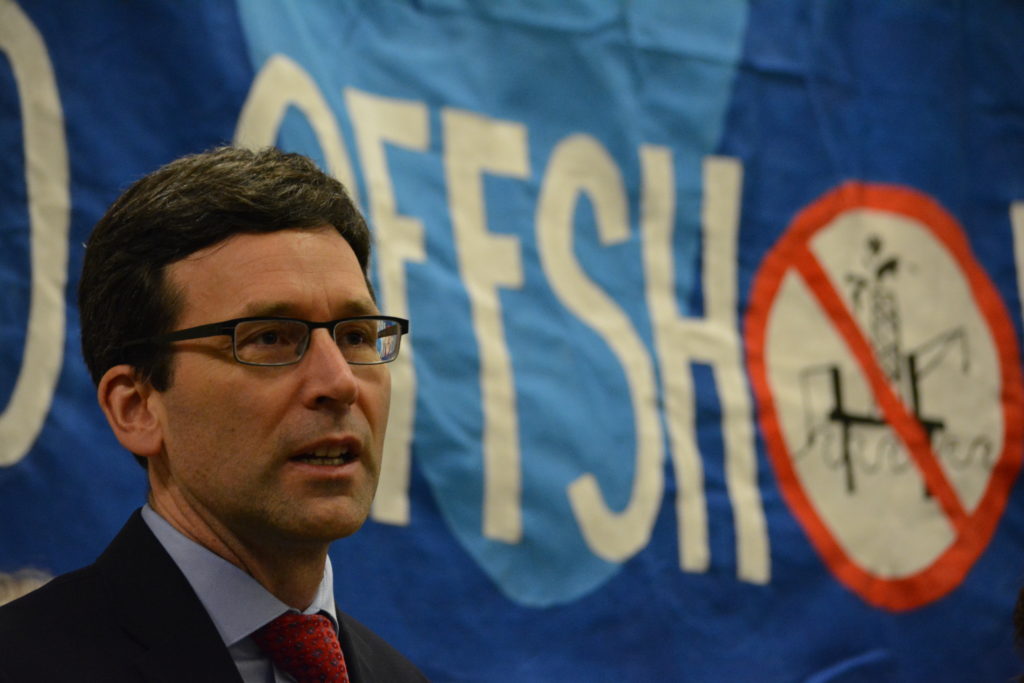 The entire permit process has been controversial and rife with issues including a lack of consultation with the Puyallup Tribe by every agency involved, breaches of procedure, intentional obstruction of public participation, and construction beginning two years before necessary permits were in place.
Court proceedings are currently set for this March and although this new legal support is great news, it does not guarantee victory—this is still a critical time to spread awareness and solidarity.

* Speak Out! Use this Community Leader Toolkit to create a social media post standing with the Puyallup Tribe
* Spread Awareness! Host a screening of the documentary, Ancestral Waters, by Native Daily Network, for your community with this handy toolkit.
Learn more about Puget Sound Energy and their impacts on our community
Puget Sound Energy (PSE), the state's largest energy utility, provides methane ("natural") gas and electric energy services to almost two million homes in Washington, spends more on lobbying and campaign contributions annually than even Amazon, plays a large role in pro-methane gas ad campaigns, and over the next couple of years could undermine the state's success in transitioning to clean energy. With PSE holding so much influence and power, we invite you to join us for a Community Empowerment Series that will help provide knowledge and tools to understand their green washing, as well as ways to take action for a cleaner, healthier, and more affordable energy future for Washington.
Taking our power back: Puget Sound Energy, fossil fuels, and creating a clean and healthy energy future All of the events in the series will be on Thursday evenings at 6pm – Register here for one or all of these virtual events!
Jan 28th – How to Spot and Respond to Deception, Manipulation, and Misinformation
Feb 4th – Financial Flaws
Feb 11th – Undermining WA Climate Progress
Feb 18th – Indigenous Sovereignty and Pipeline Politics
Feb 25th – Solutions for a Healthy, Clean Future
Want to help promote this event series? Here is a Promotional Kit to easily send out email or social media notices to your network!
How do we stop fossil fuel industries from expanding locally?
City of Tacoma "Non-Interim Regulations"

The Tacoma Planning Commission will be giving City Council a recommendation regarding the expansion of existing fossil fuel operations down on the Tideflats in late Spring. Currently, while no new fossil fuel companies can move in, a loophole allows current tenant businesses to continue to file for unlimited expansion. And several have already filed. There will be written comment periods and public hearings coming up in February and March so please watch for the chance to participate or sign up for our list to receive email updates.
We are also planning a series of fun actions to highlight this issue of expanding fossil fuels, email dan@350tacoma.org to get involved.

Washington State "New Rules for Fossil Fuels"

In response to the many flaws involved in our current permit processes used to analyze the greenhouse gas impacts of large facilities like the Tacoma LNG and the Kalama Methanol Refinery, there will be a comment period and public hearings to develop new protocols and rules for the permitting process. As an area near many fossil fuel operations, and suffering from the second worst air quality in our state, the voices of people from Tacoma, people living on the ancestral lands of the Puyallup Tribe, are extremely important to be present in this process. This is a forum where we can work for environmental justice by demanding changes–such as making a public health impacts analysis part of all heavy industry permitting.

There will be online info sessions and comment writing workshops in Feb and March, with the comment period and hearings starting in April. Please watch for opportunities to participate, events will be posted on our Facebook page. You can also sign up for our list to receive email updates or write to us at hello@350tacoma.org.

Other Ways to Get Involved
350 Tacoma is always looking for more volunteers to help write email blasts, update our Google calendar, write blogs, post blogs, post on Facebook, post on Instagram, fundraise, lead actions, help maintain our space, represent us on coalition calls, support legislation, write letters to the editor, write letters to government leaders at all levels, make art, paint banners…and more! We are looking to do our own local actions this year in addition to supporting WA Can't Wait, Clean Cars Bill, #BuildBackFossilFree, and the Change the Chamber campaigns. Email hello@350tacoma.org if you're interested in helping advocate for a better tomorrow.

Calendar of Upcoming Events!
Here is a calendar of events for ways to learn more and opportunities to take action over the next couple months to help protect our shared home from the threats of fossil fuels.