Big banks are breaking my heart.
Why is that, you ask? Because not only do they continue to fund climate destructive fossil fuel projects, they also support private prisons and carry out fraudulent, predatory and discriminatory practices.
And what better day than today, Valentine's, to break up with them!
So we took to Pacific Avenue to spread our message: You too can declare your freedom from these financial bullies! We handed out handmade Valentine's day cards to passersby, special messages to bank tellers at Wells Fargo and Chase, and left our break-up letter on the windows of the new Bank of America branch.
The night before, chalk artists visited Tollefson Plaza.
They left a large message for all to see early Valentine's day: Have a [heart] #divest.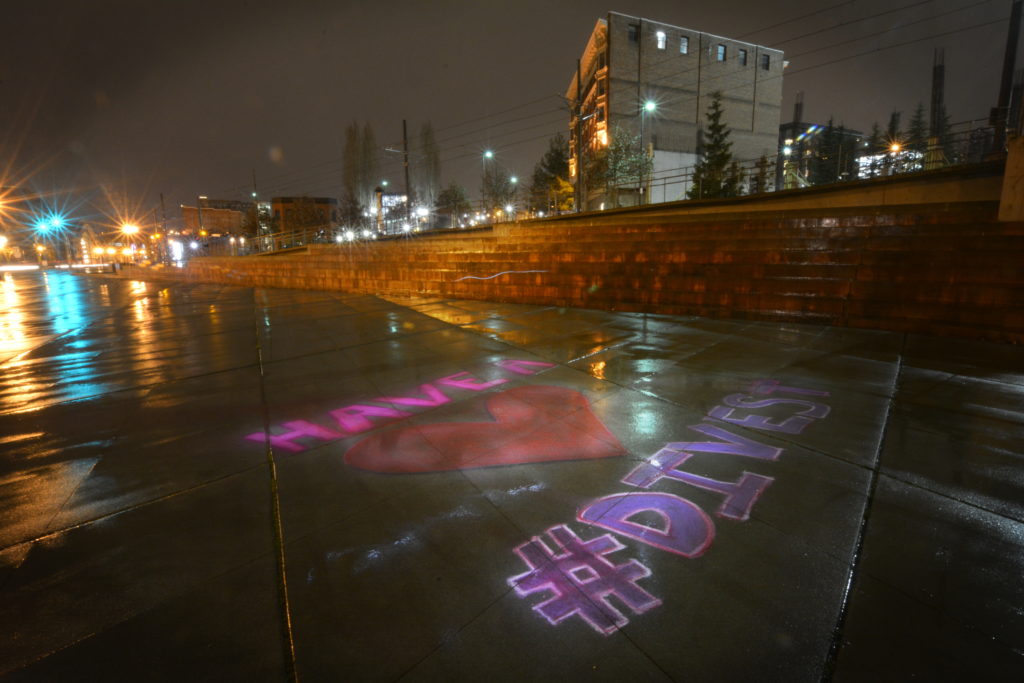 If you want to learn how to break up with your bank…
Go to our Divest Me page.
It can be a hard step to take, but you'll feel better once you finally call it off.
Just for fun: Our letter to Wells Fargo…