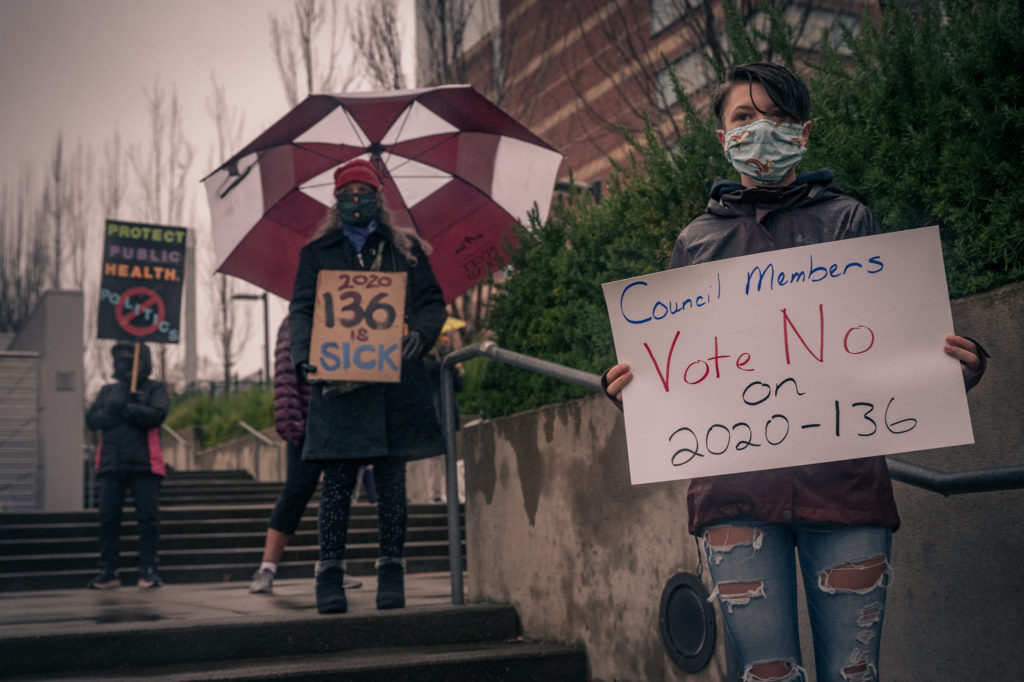 This morning the news cameras were rolling as local leaders spoke out in defense of the Tacoma-Pierce County Public Health Department. Local health workers, union leaders and concerned residents were also on hand to oppose Pierce County Council Member Pam Roach's proposed ordinance to dissolve the long-standing independent institution and put it under the control of the County Council. Roach and a few other council members were reportedly upset about the decision to keep schools closed and are using their lame duck time remaining to try and destroy a widely respected public institution.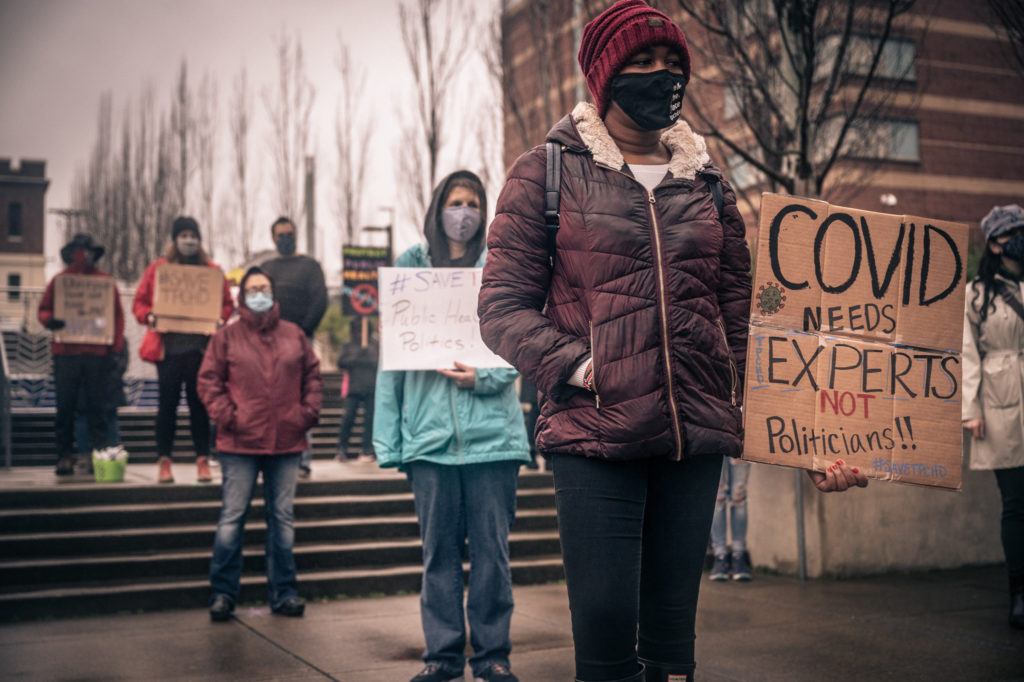 Write to the Pierce County Council and tell them to leave the Tacoma-Pierce County Health Department alone! Vote NO on 2020-136!
Update: Governor Inslee stopped any public health departments from being dissolved!